Dinton News

9th February 2019 - Community Led Plan 9 & 26 February
Over 100 residents attended two events during February to launch a Community-led Plan for our villages –Dinton, Ford, Gibraltar, Upton and Westlington. Although there were some guideline subjects, e.g. Roads, Transport, Safety, Security, Village events, Environment, Conservation, Amenities, people were encouraged to contribute their thoughts about improving any aspect of village life. The team has collated all ideas and suggestions and write a draft document during the summer identifying priority actions that our community wants. If you would like to be involved please contact a member of the team or send an email to dintonplan@gmail.com Amanda Bassett, Nick Cottman, Anne Dunne, Mel Kidner, Dick O'Driscoll and John Owen. Additional support is provided by Helen Archer of Community Impact Bucks, a charity supporting local community groups and is endorsed by the Parish Council.
1st December 2018 - Dinton Church Bazaar
The Bazaar was held at Dinton Village Hall. The event raised £1264. Luxury hamper won by Dr. C. Cochrane-Dyet, Second prize won by Mrs. Merry who lives in North Bucks and third prize won by Mr. & Mrs. Nash of Dinton.
24th November 2018 - Dinton Church Concert
Mike Trotman of Empty Rooms Productions staged a gig at Dinton St. Peter & St. Pauls Church. The Don Gallardo Band played to an appreciative audience.
Don Gallardo Band
11th November 2018 - Remembrance Sunday
Remembrance Sunday at the 11th hour on the 11th day of the 11th month at Dinton Church with a special commemoration to the people who died in World War 1. Wreaths were laid accompanied by a bugler and a oak tree was planted in dedication to those who fought in the Great War.
World War 1 Dedication Placque
11th November 2018 - Centenary of WW1 Exhibition at Stone Village Hall
Carole Fryer and her team presented a wonderful exhibition for the Centenary of World War 1. Memorabilia of medals and postcards, together with letters received and sent to soldiers overseas fighting in the battles of World War 1. People from around the area had produced articles of their family memories which made interesting reading. Lunches and an array of cakes were served by willing helpers.
WW1 Exhibition
13th October 2018 - Conker Smashing at Dinton Cricket Club
,,,,, Read about the competition
13th October 2018 - Chiltern Concert Band at Dinton Church
The Chiltern Concert Band performed at Dinton Church. Conducted by Duncan Stubbs they played well known tunes. Matthew Little sang songs and read a poem. The music included an anniversary tribute to the end of WW1 and finished with a rousing performance of Dambusters March.
9th September 2018 - Dinton Vineyard Open Day
Sunny day for for the open day at the Vineyard in Dinton. A good crowd of people came to sample Dinton Folly a sparkling wine made from Pinot Noir, Chardonnay and Pinot Meunier.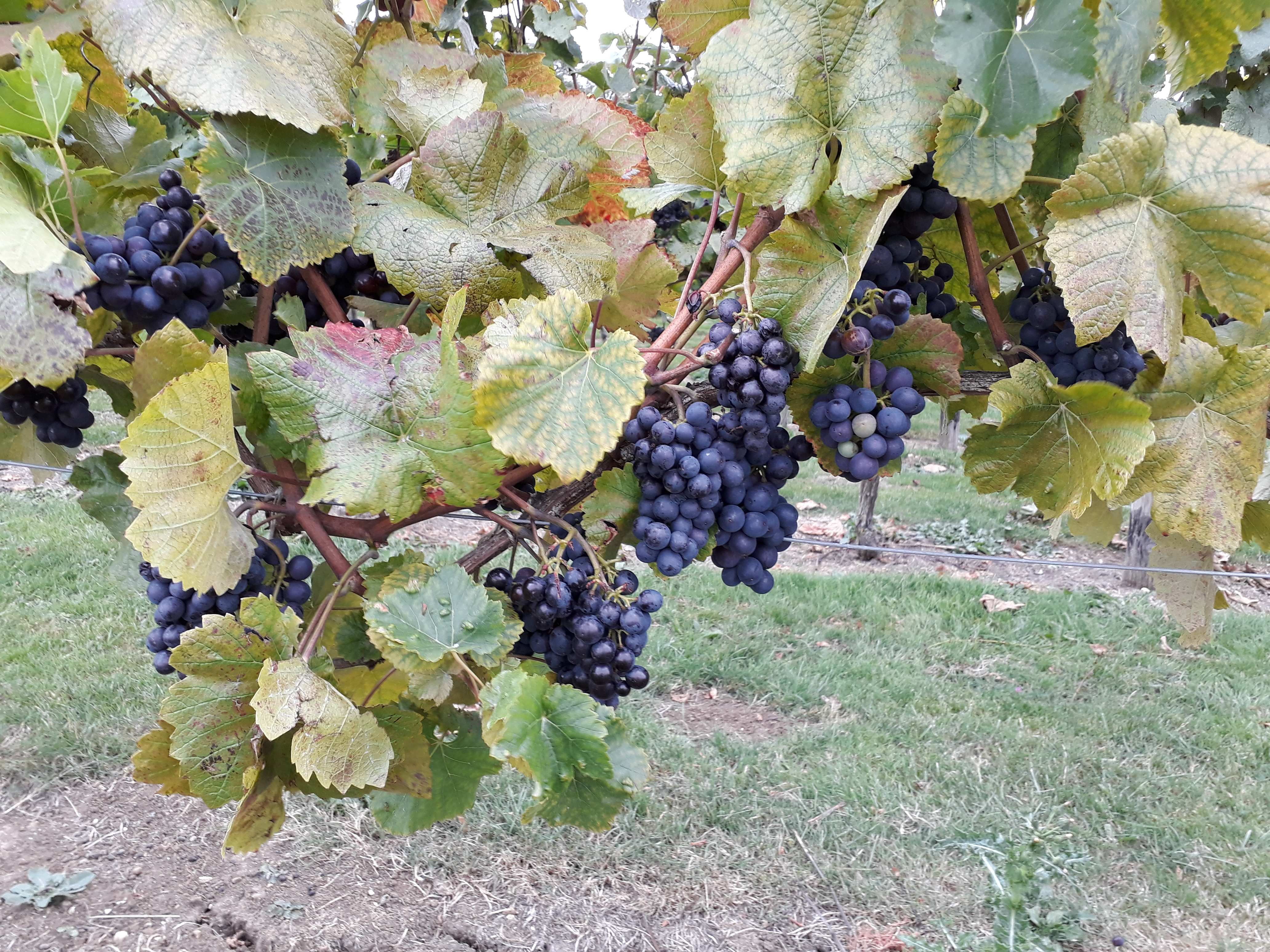 2018 Grapes
26th August 2018 - Dinton Parish Fete 2018
Unfortunately, this year it rained heavily on the day of the Fete after all the hard work which had gone into the preparation for the day.
Rainy Fete this year
24th August 2018 - Picnic Ball 2018
Picnic Ball held in the village marquee an annual event with the band Bustin Loose who rocked the evening away.
Village Marquee
18th August 2018 - Dinton Beer Festival 2018
Held in the grounds of the Seven Stars pub. With a good crowd gathered to sample the different kinds of beer on offer, together with Pimms and other drinks. There was food on offer with live music and the Morris Men for entertainment.
Outside the Seven Stars
23rd June 2018 - Nigel Featherstone Ordained
Nigel Featherstone was ordained at Great Missenden Church on Saturday 23rd June. He is the first vicar for 100 years to live in Dinton Parish.
Nigel Featherstone
22nd June 2018 - Tony Hadley Concert
Tony Hadley in concert performed on the School Field on Friday, 22nd June. There was a large crowd who danced the night away on a lovely summer evening.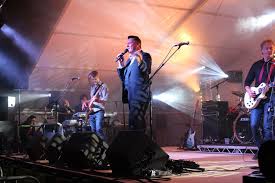 Tony Hadley
13th May 2018 - Seven Stars Annual Quiz Night
Around 60 people in 10 teams competed in the Annual Charity Quiz Night in aid of the Florence Nightingale Hospice. £2,000 was raised. Congratulations to the Upton Mafia Team who now hold the "Florence Nightingale Shield"
11th May 2018 - Dinton Church Coffee Morning
Dinton Church Coffee Morning for Christian Aid with Raffle, Bring and Buy with a little light music. Despite a low attendance £200 was raised for Christian Aid. Valma Thompson thanked all those who had come along and gave so generously. Also thanks to all the people who volunteered to help on the day. Valma also was grateful to Chris Ashbridge who played the Dinton Organ finishing off with the very stirring Dam Busters March.
12th April 2018 - Road Closure at Bridgeway Cuddington fron 1st May
.... See details of closure
10th March 2018 - Dinton Church Coffee Morning and Bring & Buy
The flower arrangers at Dinton Church were delighted to announce that £345 was raised at the Coffee Morning which will enable them to repair the pedestal stands. Thanks to all who attended spending money and also for donations received.
24th December 2017 - Dinton Carol Singing Christmas Eve
The Dinton Christmas Eve carol singing raised £209.41 for the Florence Nigtingale Hospice charity. Well done to all the merry singers. Thank you to everyone who supported us on the night. Debbie Hawes
2nd December 2017 - Dinton Church Bazaar
Thank you so much for your generous donations and generous gift of your hard work and time which went into making our event on Saturday Dec 2nd such a successful and happy event. We made over £1000. Thanks for all your support.
31st October 2017 - Halloween in Dinton
Halloween in Dinton with around 22 children dressed in costumes visited houses in the village.
Halloween House
31st October 2017 - Halloween in Dinton
Trick or Treat
21st October 2017 - Rosellys at Dinton Church
The Rosellys are an Americana band from Bristol signed to Clubhouse Records. Regular tours to America clearly influence their song writing and live performances with close comparisons made to artists such as Alison Krauss, Emmylou Harris, Gillian Welch and Dave Rawlings to name a few. They will be playing songs from The Granary Sessions, the bands 4th full length album and their first release on Clubhouse Records. Mike Trotman of Empty Rooms organised this 300th gig which was attended by a good crowd.
Rosellys
21st October 2017 - Support by Hannah Rose Platt
Hannah Rose Platt who entertained everyone before the Rosellys came on to play.
Hannah Rose Platt
3rd October 2017 - Latest Dinton Donkey
The latest donkey to be born in Dinton on the 3rd October 2017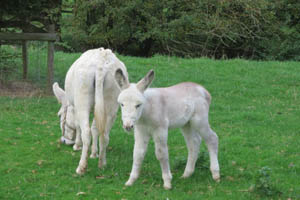 Munchkins
19th August 2017 - Third Dinton Beer Festival
The third Dinton Beer Festival was held in the gardens of the Seven Stars Pub. There was a dozen real ales plus Cider and Pimms. The Owlswick Morris Dancers entertained and also live American old time music.
Seven Stars Garden
23rd July 2017 - Woodpeckers Garden Party, Westlington
Lovely sunny day in Westlington where a Garden Party was held at Woodpeckers. Musical Entertainment with Paul Herrington and the Wootton Warblers held inside the marquee. Tea was served with cake. There was a raffle and plant stall. Lots of games for the children. Money raised was around £732 for the Dinton Church Organ Fund.
Wootton Warblers
24th June 2017 - Musical Evening at St. Peter and St. Pauls Church,
Aylesbury Choral Society performed an evening of Light Music in St. peter and St. Pauls Church, Dinton. The Conductor was Jeff Stewart and his accompanist Colin Spinks. A total of £917 was raised for the Dinton Church Organ Restoration Fund.
24th June 2017 - Dinton Open Garden and Teas in the VillageHall
Five gardens in Dinton were open to the public as part of the National Gardens Scheme and its charities. Around 400 people enjoyed the day walking around the village, seeing the beautiful gardens, visiting the church and having delicious tea and cakes in the village hall. A total of £2150 was raised for the NGS Scheme and £1100 was raised for the Church Funds.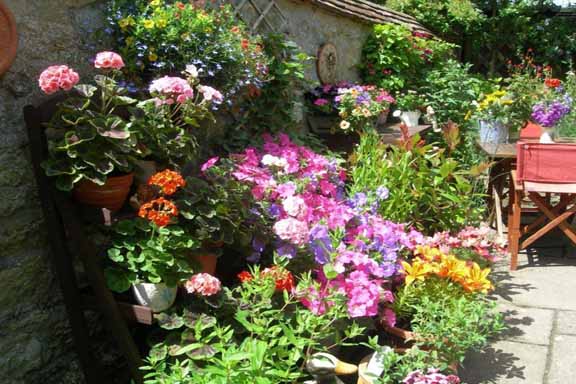 Flower Cottage
...... See Slideshow of Photos
23rd June 2017 - Tony Hadley Concert School Field, Dinton
The Tony Hadley Concert held on the School Field at the Junior School Site of the Cuddington & Dinton C of E School on Friday, 23rd June, raised £11,000.
Tony Hadley on stage
4th June 2017 - Second Vintage of Dinton Folly Sparkling Wine
Sunday morning launched the second vintage of Dinton Folly Sparkling Wine at Upton Road Vineyard, Dinton. A large crowd congregated to enjoy the tasting.
Upton Road Vineyard
1st March 2017 - PLANNING APPLICATION NEW ROAD, DINTON
AVDC have refused planning permission for the proposed new homes on New Road, Dinton. 21 December 2016 A new Planning Application No. 16/04408/APP for land west of New Road, Dinton has been received for the erection of two detached dwellings and two semi-detached dwellings with garaging together with associated access, parking, landscaping and all enabling works. Any comments regarding the application should be addressed to AVDC Planning Dept by 10th January 2017.
2nd December 2016 - DINTON CHRISTMAS BAZAAR
The Dinton Christmas Bazaar was held in the village hall on 26th November. The Luxury Christmas Hamper was won by Mr. & Mrs. Wild of Dinton, the second Christmas Hamper was won by Audrey Manners of Stone and the third hamper was won by Mr. & Mrs. Dlugosz of Dinton.
1st December 2016 - Grand Hamper draw at Haddenham Library
Tickets are available now in the library for two fantastic Christmas hampers. They are only £1 each, and the draw will be carried out on 16th December at 4pm in the library. Good luck!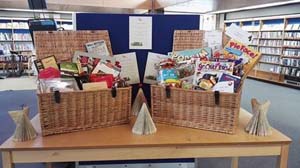 Prizes
10th October 2016 - AVDC REFUSES PLANNING PERMISSION
The AVDC has refused an application for 10 houses to be built by Rectory Homes in Dinton at the junction of New Road and the A418. For the detailed reasons for refusal go to the AVDC Planning website and enter the following Planning No 16/02519/APP
28th August 2016 - Dinton Parish Fete held on 28th August
...... Report from the Fete Chairman
....... Slideshow of fete pictures
26th June 2016 - "Dinton Folly" Wine Launch
Sunday 26th June 2016 was the launch of the wine grown from grapes planted in Dinton. Three different varieties Pinot Noir, Chardonnay and Pinot Meunier. A large crowd congregated on the field next to the grapevines to enjoy the first tasting of this English Sparkling Wine. See the wine website www.dintonwine.com
.....see Photo Slideshow
25th June 2016 - Chloe Competition Prize Winners
See full list of prize winners below
....more info
25th June 2016 - Dinton Hall Ball 2016
The Dinton Marquee Group would like to thank all of those who attended our Ball in the Hall on 25th June 2016. We are pleased to announce that we have raised £3520 for the Florence Nightingale Hospice Charity. A massive thank you to everyone involved, especially Richard Vanbergen, for making it a really special night.
.....see flyer
......see photo slideshow
24th June 2016 - Queen 90th Birthday Celebrations
THE GRAND TEA PARTY to Celebrate THE QUEENS's 90th BIRTHDAY

The Celebrations to mark the Queen's mile stone birthday took place on Sunday 12th June on Westlington Green. This was a free event, generously given by Dinton, Ford and Upton Parish Council. Honor Vane and her team of helpers would very much like to thank all those who generously donated their time on both Saturday and Sunday, transporting tables and chairs from the Village Hall – lent free of charge by the Village Hall committee. A group of helpers from the village worked hard decorating the marquee which again was very generously donated by the marquee committee. Sally Carr provided beautiful red white and blue flowers for all the tables and background music was supplied by Barry Lynch.

Despite the rain on both Saturday and Sunday, the sun came out on cue just after 3.00pm and so did the village. Around 300 people turned up and enjoyed a cup of tea, lovely sandwiches and a delicious array of superb cakes supplied by villagers – a big thank you to all who demonstrated their baking skills. Ann Piggott rounded off the celebrations by cutting a wonderful Birthday Cake which she had made and which was thoroughly enjoyed by all – a huge thank-you to Ann. Honor Vane
.....see Photos Slideshow
25th January 2016 - Sunshine Club programme starts for 2016
The Sunshine Club Matinee Cinema starts its 2016 programme of much loved musicals at The Bernard Hall Cuddington today. Full programme below.
... see complete programme
7th November 2015 - Dinton Fireworks
A good crowd of around 1500 enjoyed the bonfire and fireworks on the parish field on a pleasantly mild evening. Beer Bangers and Burgers were in great demand and tasted better after the wait in line to be served.
... See the fireworks